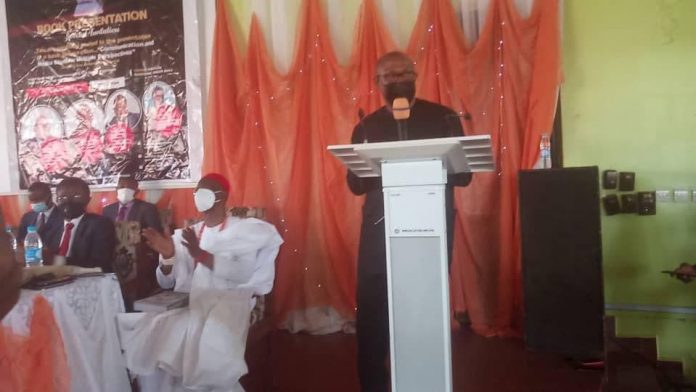 Former Anambra Governor, Mr. Peter Obi, has in context compared Nigeria to a vehicle with a knocked engine, adding that the citizens should focus their energy more on fixing the engine rather than the fixation on who becomes the driver of the vehicle, Njenje Media News reports.
The Former Presidential Candidate of the People's Democratic Party, PDP, in 2019 elections, made these remarks yesterday at the public presentation of "Communication and Media Studies", a book edited by the Former Dean of the Department of Social Sciences and Former Commissioner for Economic Planning and First Female Professor of Mass Communication in sub-Saharan Africa, Prof. Chinyere Stella Okunna, at Nnamdi Azikiwe University, Awka.
Obi, a Guest of Honour at the event said that academicians and persons like Prof. Okunna who had and still contributing to the advancement of knowledge should be encouraged. The Peoples Democratic Party chieftain stressed that the world today is knowledge-driven, and expressed his dismay at the Nigerian situation wherein political thugs and diverse rascals get rewarded more than professors and researchers.
His words: " Today, nobody recognizes academics nor are they invited for meetings on how to deepen knowledge in the country, yet everyday we hear of meetings with kidnappers and bandits."