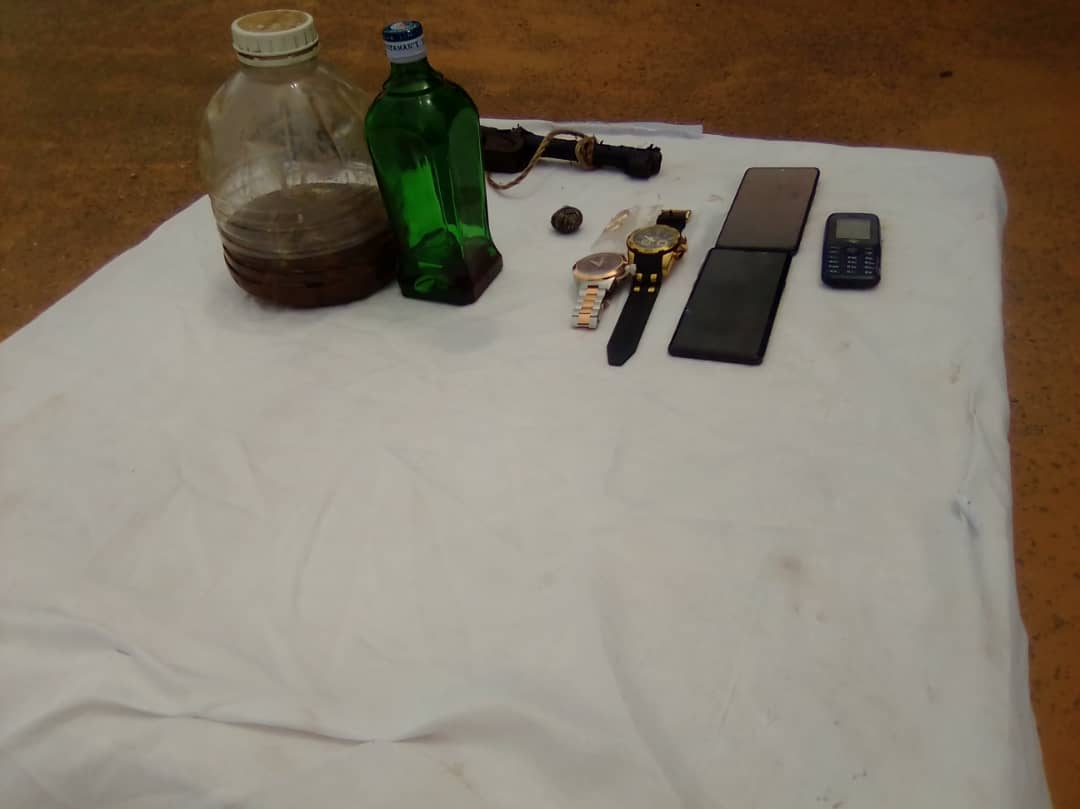 The Police in Oyo State, on Friday, arrested the suspected killers of an Assistant Superintendent of Police, Ogunleye Daniel, alongside their 80 years old spiritual healer, one Gabriel Adeniyi.
The deceased, Daniel, who was a resident of the Ori-Agogo community, Odo-Ona Kekere in the Oluyole Local Government area of the state, was killed by the suspects after robbing him and other members of his family.
Daniel was serving at the State Criminal Investigation Department, Iyaganku in Ibadan, the state capital before he was murdered.
The suspects were Oyetumbi Ademola, Michael Adeniyi, Gabriel Adeniyi, and Kafilat Tiamiyu.
The state Police Public Relations Officer, Adewale Osifeso, who paraded them at the Command Headquarters in Ibadan, said they were arrested through a painstaking intelligence-led investigation.
He said, "On 29/04/2023 at about 0100hrs, a group of suspected armed robbers, numbering five invaded the area and robbed several residents of their belongings. During the robbery operation, ASP Daniel was killed.
"Three suspects including their spiritual healer, one Gabriel Adeniyi 'm' 80yrs, Oyetumbi Ademola 'm' 25 yrs, Michael Adeniyi 'm' 26 yrs were arrested, while their gang leader named Fatai Fasasi 'm' 30 yrs, popularly known as Ogun who allegedly shot and killed the deceased officer was neutralized at an encounter with Police operatives during their trail.
"Thus far, two Samsung phones belonging to their victims alongside; a 1999 Hyundai Elantra vehicle (Their getaway car) and a cut-to-size locally made barrel used by the assailants have been recovered."
"In the same vein, during the process of voluntarily confessing to the crimes committed, they further revealed one Kafilat Tiamiyu 'f' a.k.a Iya Alaye as a criminal receiver who receives jewelry (gold) proceeds from them, based on this, the said Kafilat Tiamiyu was tracked and arrested at Oranyan area of Ibadan," he explained.