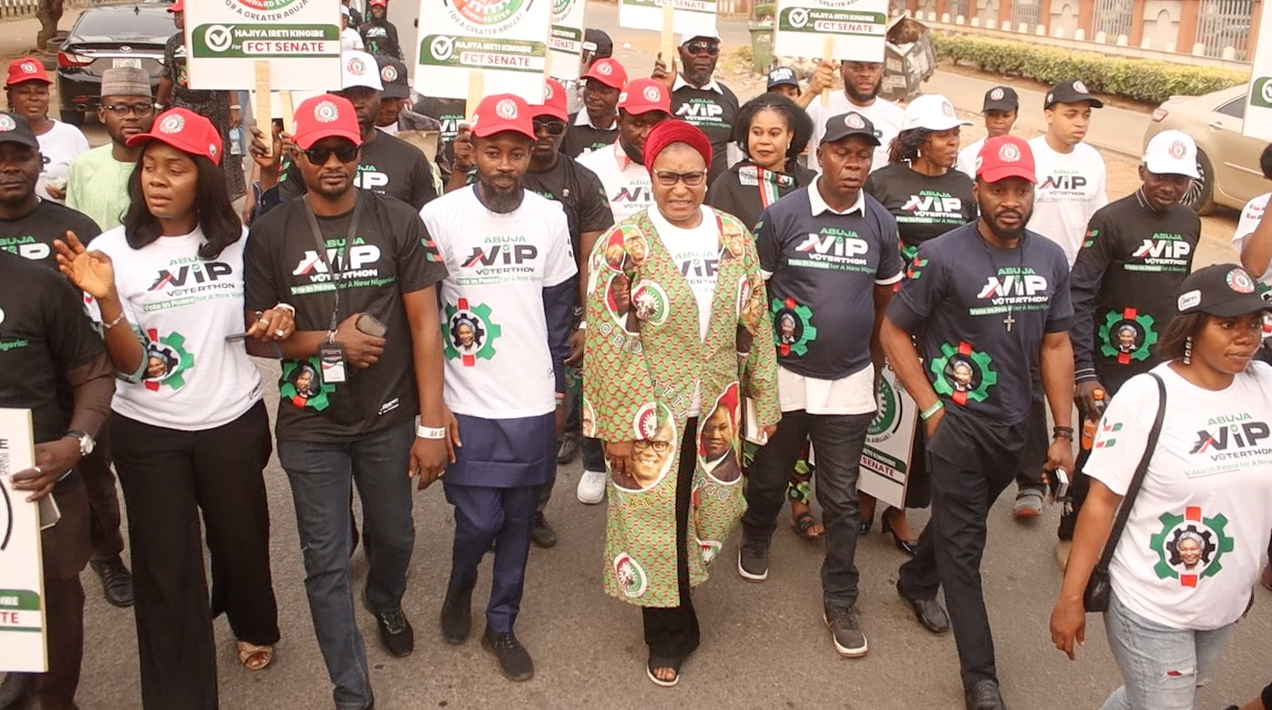 Ahead of Saturday's presidential election, members of the Labour Party and supporters of its presidential candidate, Peter Obi, on Wednesday, stormed the headquarters of the Independent National Electoral Commission, INEC, in Abuja to canvas for a free, fair and credible poll.
The group, under the umbrella of Citizen Advocates 4 Labour Party Mandates, was led to the INEC headquarters by Hajia Ireti Kingibe, the senatorial candidate of the Labour Party in the FCT.
Addressing newsmen during the march, Kingibe called on the electoral umpire to ensure the exercise is free, fair and credible.
She warned that INEC should work assiduously to ensure there will be no vote-buying on Saturday and other subsequent elections.
She said, "We want INEC to assure us that they will be a fair umpire on Saturday. We have some measure of faith in them.
"The director of security who spoke on behalf of the INEC chairman has assured us that they are going to conduct a credible, inclusive, fair and equitable election; but they also asked that we the people should own the process and that is what we the Obidients have promised to do.
"It is on this ground that I am calling on all residents of FCT to be VIPs (Vote in Peace) on Saturday. I urged everybody to go out and own the election and hold INEC to a free, fair and credible election."
Also speaking, Convever of Yellout Nigeria, Moses Ogidi-Paul, said the march was organised to urge INEC to ensure the exercise is free, fair and credible.
His words, "What has happened right now is symbolic in our nation's history.
"Just a few hours to Nigeria's election, right here in Abuja, we march after a symbolic event that speaks to the value of our peace, equity and fairness as a nation.
"We are saying no to vote buying. We say no to rigging and violence. These are some of the factors that have produced the kinds of elements we had in Nigerian political history and leadership."
Addressing the demonstrators, Ndah Sampson, a director of security with INEC assured that the exercise would be free and fair.
He, however, urged the electorate to stay back and monitor their votes after casting their ballots.