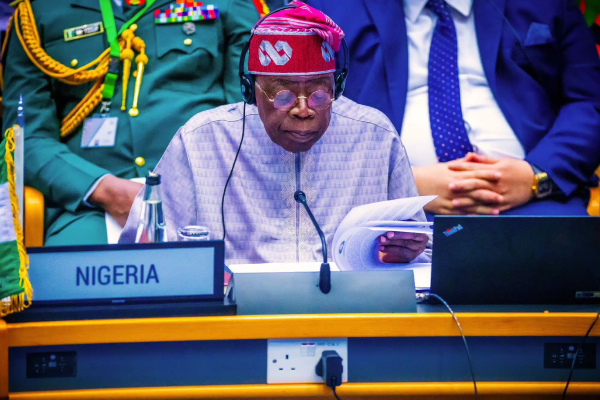 Nigeria, according to President Bola Tinubu, is ready and willing to be a prominent role in the G-20 Family.
President Tinubu also urged for global unity and cooperation in addressing pressing challenges, promoting inclusion, and constructing a more equitable world order.
President Tinubu, speaking to world leaders at the 18th G-20 Leaders' Summit, emphasized the importance of the G-20 in establishing a rules-based world order that promotes shared prosperity and security.
He emphasised that most of world's pressing issues are "international in character and cannot be addressed without multilateral cooperation."
"Therefore, stronger collaboration, cooperation, and partnerships among diverse regions are the pathways to a peaceful, prosperous, and sustainable future for our world."
President Tinubu said; "This is why the role and contributions of the G-20 in shaping a new world order that is fair and rules-based can not be over-emphasized.
A world that lives as one family, but is divided by staggering income inequalities and uneven access to basic social goods by the vast majority of our people cannot result in a peaceful and secure world where shared prosperity is achieved.
"I hasten to add that such rules and global governance structures of our collective dreams must be collectively designed, collectively owned, and collectively managed. This is consistent with the true spirit of One Family, mutual respect, and sustainable development."