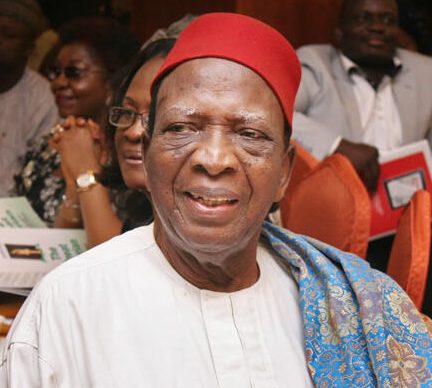 It is with deep sadness that we learnt of the death of Prof Ben Nwabueze SAN, a great man in every sense of the word. He was famously known as the Oracle of Law by the renowned Rotimi Williams SAN. Prof Nwabueze was an exemplary lawyer, a professor of law who insisted on taking a written examination for his LLD, a mentor to many, the first academic to be conferred with the prestigious rank of Senior Advocate of Nigeria, a Secretary General of Ohanaeze, a Minister (Secretary) of Education in Nigeria, and a professor of law in several countries.
The loss of Prof Nwabueze is undoubtedly a great one. His memory and legacy will continue to be remembered in the hearts and minds of those he touched. Unfortunately, this is not the only great loss Ohanaeze Ndigbo has suffered in the recent past. Two other eminent figures, Prof Joe Irukwu SAN and Chief George Uwechuo SAN, have also passed away and their memories will live. Prof Ben Nwabueze SAN was a great lawyer and an inspiration to many. He was a strong advocate for the rule of law and firmly believed in the power of education. He was a tireless proponent of the cause of the Igbo people and was a beloved leader of Ohanaeze Ndigbo.
Prof Nwabueze also served his country well in many capacities. He was a Minister (Secretary) of Education in Nigeria, and a professor of law in a good number of countries. He was an advocate for the improvement of education in Nigeria and strived to ensure that everyone had access to quality education.
Prof Ben Nwabueze SAN was a great man and a giant in the legal profession. He will be remembered fondly as a mentor, a leader, and a teacher. He leaves behind a legacy of excellence and a shining example for the legal profession and the Igbo people. His memory will be cherished and remembered for many years to come.