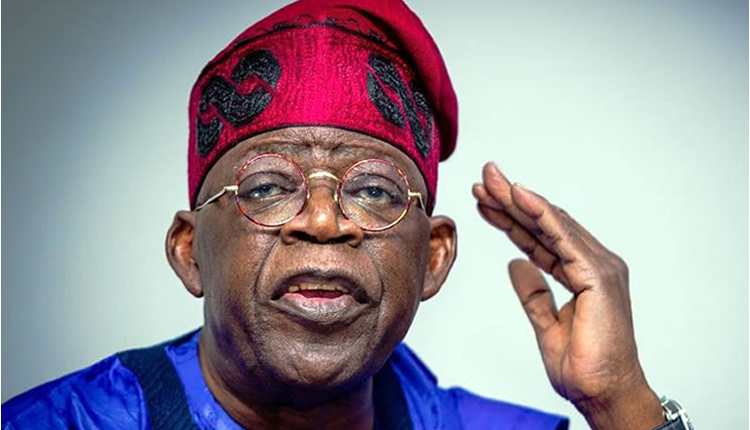 Nigeria's President, Asiwaju Bola Tinubu, has again appealed to lawmakers to support the party's choice of consensus candidate stating that the Renewed Hope Elephant is big enough for everyone to share.
The president at the meeting with the lawmakers in Abuja on Wednesday which ended around 11 pm, told the senators-elect to toe the lines of the party's zoning arrangement.
The APC had zoned the president of the Senate to the South–South, with Senator Godswill Akpabio as the preferred candidate, and Senator Jubrin Barau from North-West for deputy Senate President.
Some aspirants for the Senate presidency have continued to insist on contesting for the positions in open defiance of the zoning arrangement announced by the All Progressives Congress in early May.
The recalcitrant contestants—Senator Abdulaziz Yari (Zamfara West), Orji Kalu ( Abia North) and Osita Izunaso ( Imo West), among others—said they would not step down for the party's consensus aspirants for the two leadership positions, stating that the president was yet to release a zoning formula.
It was gathered that the president told the lawmakers that accepting the party's decision was the right thing to do to support the 'Renewed Hope' agenda of his administration.
"At this point in our history and the challenges facing us as a new administration, all hands must be on deck to salvage the unpalatable situation facing the nation.
"We must see the situation as a pan-Nigerian project for the executive and the legislature to work out solutions to the challenges of the nation," Tinubu told the senators-elect.
He noted that the task ahead of finding solutions to the myriads of national problems cannot come from the executive arm of government alone but from the joint working together of the executive and the legislature, adding that the senators-elect present at the meeting should reach out and pass the appeal to other APC senators-elect, who were unavoidably absent from the meeting, to toe the party line and put a leash on all personal ambition in favour of the party programme and national interest.
The president added, "Talk to your colleagues that are not here to tow the party line and give the Renewed Hope agenda a chance to succeed. The elephant is big enough for all members, and indeed Nigerians, to have a share of the renewed hope in due course."
Earlier, Senator Akpabio once again congratulated the president on the successful presidential inauguration and stated that since the party announced the zoning arrangements for the leadership of the National Assembly, the majority of the party's senators-elect led by him and Senator Barau, have reached out in consultation with other senators-elect and senators-elect from opposition political parties with positive results and pledges of support.