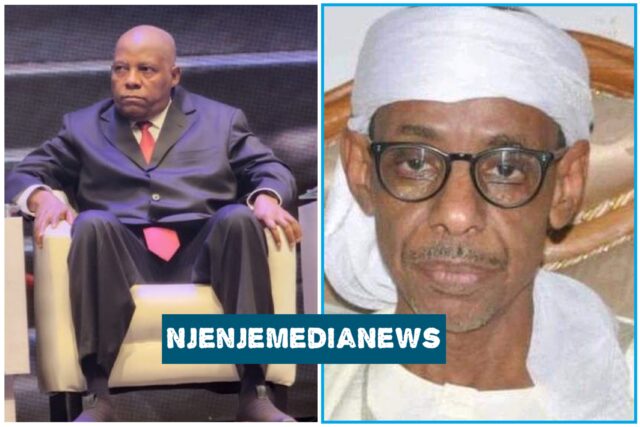 In an unexpected turn of events, Hakeem Baba-Ahmed, elder brother of Labour Party's (LP) vice-presidential candidate, Datti Baba-Ahmed, has answered the call to serve as the Special Adviser on political matters to Vice-President Kashim Shettima. This news has stirred up a flurry of reactions from the public, particularly from those who are familiar with Hakeem's background, NjenjeMediaNews reports.
Hakeem Baba-Ahmed has been a vocal advocate for the rights of ethnic minorities in Northern Nigeria, and until recently he served as the spokesperson of the Northern Elders Forum (NEF). His acceptance of this vital role in Vice-President Kashim Shettima's government marks a noteworthy transition in his career, and it is likely to influence political strategies and decisions at the highest level.
The announcement of Hakeem Baba-Ahmed's appointment has also raised questions about his familial connection to the Labour Party's vice-presidential candidate. It is not clear how this relationship will affect the dynamics of the LP and its relationship with the current administration.
Hakeem Baba-Ahmed made his appointment official in a concise statement released on Monday. In his statement, he reaffirmed his commitment to the cause of serving his country at a crucial juncture, emphasizing the need for action over criticism. His words have been met with both admiration and skepticism, with some people questioning its influence on policy-making.
These reactions are understandable considering the nature of Hakeem Baba-Ahmed's appointment. He is now in a position of power and influence, and it is up to him to prove that he can be a force for positive change in Nigeria's political arena.
The situation is further complicated by the fact that Hakeem Baba-Ahmed is closely related to Datti Baba-Ahmed, who contested as the vice-presidential candidate for the Labour Party in the recent election. This familial connection adds a layer of complexity to his new role, potentially affecting the dynamics of the LP and its relationship with the current administration.
Ultimately, Hakeem Baba-Ahmed's appointment could be a significant development for Nigeria's political arena, depending on how it plays out on the long run. It remains to be seen how his influence and perspectives will shape the government's policies and decisions. The question of whether he can use his power and influence to bring about positive change is one that only time will answer.