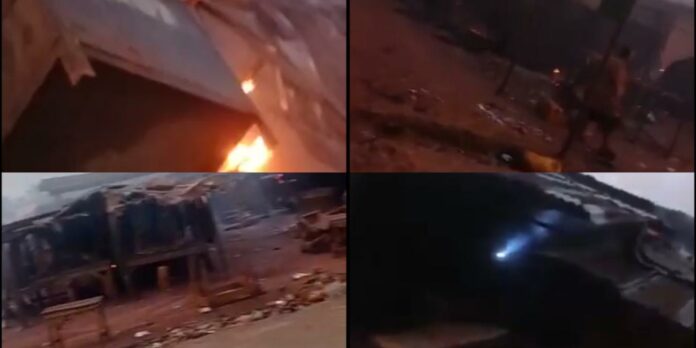 Members of the Nigeria Army and Ebube Agu vigilante have razed down the popular Eke-Ututu market in Orsu Local government area. According to eye witnesses, this event occured on last Saturday morning as they came with numerous amoured tanks, looting and razing the shops.
This market serves the interest of not only the people of Orsu, Orlu and Awo-Idemili in Imo but it is also popular among traders from neighbouring villages and towns in Anambra such as Orsumoghu, Lilu and Ihiala in Ihiala LGA and also with people of Ukpor, Utuh and Ezinifinite in Nnewi South. All of whom come to trade mainly on every Eke market day.
With millions of properties destroyed. Many have accused Hope Uzodinma of orchestrating sustained attacks on Orsu people due to political hatred.