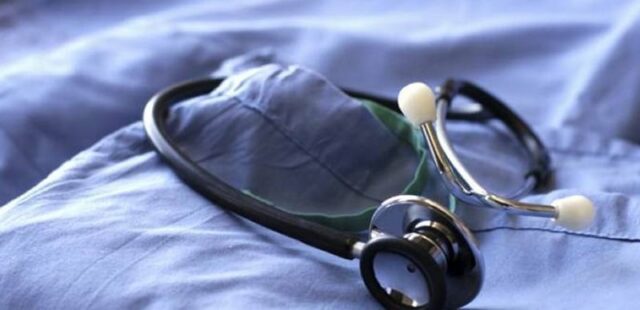 A Professor of Paediatrics, University of Port Harcourt, Professor Kanu Nkanginieme, has revealed that Nigeria ranks fourth in the world's population of medical doctors.
He stated this while presenting his paper at the 2023 Theophilus Oladipo-Ogunlesi Memorial Lecture, held at the 17th Annual Scientific Conference and All Fellows' Congress, held on Thursday in Ilorin.
The association is a body of the National Postgraduate Medical College of Nigeria.
His paper presentation was titled, 'Paradigm Shifts in 21st Century Nigerian Medical Education'.
The Consultant Paediatrician observed that despite the ranking of medical professionals produced by the country, there are contradictions that continued to plague the country.
He, however, said there is a need to start exploiting inherent potential to contribute and impact the country positively.
The expert observed that some of the national and institutional debatable contradictions in the country include primary healthcare centres not having enough doctors.
"State General Hospitals are understaffed, while Federal Medical Centres are overstaffed. Medical consumables get out of stock, citizen's medical out-of-pocket spending rises," he lamented.
Nkanginieme advocated for a "paradigm shift from teacher-centeredness to self-directed, self-motivated learner-centredness."
According to him, there should be a shift from traditional clinical postings without any specific outcome audit, to structured and quantified clinical cognition and performance skills modules, with specific, individual, trainee and trainer responsibility and accountability.
He also advocated for a shift from the use of hours of lectures and practicals in credit units assigned courses, to the use of hours of self-study and serial verification of cognition and performance skills proficiency.
He added that this will be in clinical practice modules, and in quantification of medical course credit unit.
Nkanginieme warned, "We cannot allow weak medical students to drive medical education in Nigeria.
Because medicine involves human life, whenever learning is seen to have not occurred, complete remediation and verification of learning are called for rather than carryover.
"A clause should accommodate complete remediation and allow weak medical students to graduate in nine years, rather than six years, with remediation," he advised.
(NAN)