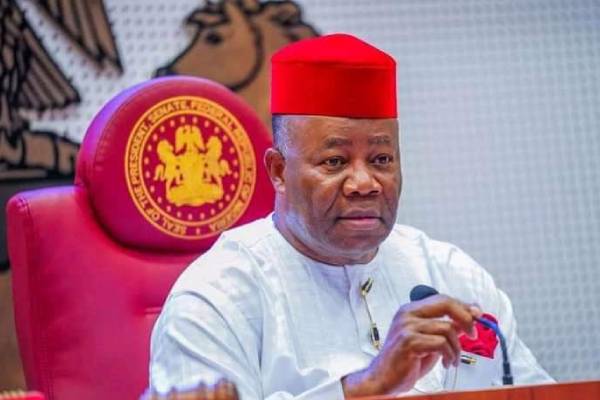 The Nigerian Senate has condemned in totality, the military coup that took place recently in the republic of Niger.
The red chamber also commended President Bola Tinubu and other Heads of States and Governments of ECOWAS for prompt response and the positions taken on the unfortunate development in Niger Republic.
The senate says President Tinubu, by virtue of his correspondence had not asked for approval of the parliament or approval of the Senate to go to war as being erroneously suggested in some quarters , rather expressed a wish to respectfully solicit the support of the National Assembly in the successful implementation of the ECOWAS resolutions as outlined in the said communication.
The Senate calls on President Tinubu, as ECOWAS chairman to further encourage other leaders of ECOWAS to strengthen the Political and Diplomatic options and other means with a view to resolving the political impasse in Niger Republic
The National Assembly leadership, through the senate pledges total support to the ECOWAS leadership under President Bola Tinubu in resolving the political situation in Niger Republic and returning the country to democratic governance in the nearest future.
The NASS leadership promised to further engage the President on behalf of the senate on how best to resolve the issues in view of the hitherto , existing cordial relationship between Nigerians and Nigerians.
The Senate calls on the ECOWAS parliament to rise to the occasion by equally condemning the coup and also proffering solutions to resolve this impasse the act in its entirety.