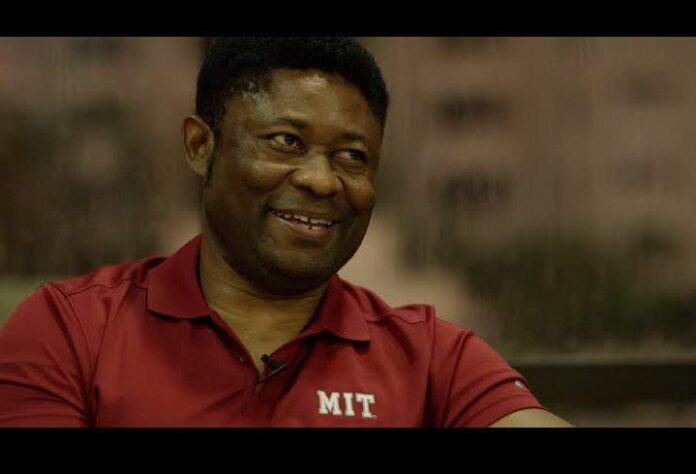 *THE QUALITIES OF TEIN TS JACK-RICH AND A CLARION CALL FOR APC DELEGATES.
By Abu Maigoro
May 16, 2023
Whoever attended official declaration of Tein TS Jack-Rich at Transcop Hillton hotel Abuja will bear witness that indeed Nigeria is blessed with a young vibrant and a nationalist, who has demonstrated the best way to revive Nigeria using workable methods and prompt approach.
And those who watched the live program on national TV stations will surely testify the facts Nigeria is glorified with a bridge builder and a sound minded young aspirant who set to serve with all his strength.
But for those who have missed the show, I have a glad tidings for you and for the generality of Nigerian youth that Tein TS Jack-Rich has a, vision and s passion for this great country called Nigeria
On that beautiful Friday evening I was convinced that Nigeria hadn't been lucky to have young people with a mission and a good programs to rescue the masses to an enabling society until when Engr Jack-Rich stood on the podium. It's quite impressive Nigerian youths are ready to chase political power in 2023. The coming of Jack-Rich on board under the banner of APC was a great idea because he has the cognizance to turn around this nation to the best investment destination. In his speech, he emphasizes the need to exploit our potentials in other to create jobs for our teeming youths through enhancement of food production program. technology, Heath care, education, manufacturing and trades. This will also reduce the pressure on Naira and minimize insecurity. His focus was solely on youth who are the majority and the workforce for development in Nigeria. I hope APC delegates will enthusiastically endorse my conviction by electing Tein TS Jack-Rich in the forthcoming primaries to become the party flag-bearer in the presidential election come 2023.
I can recalled during Tein TS Jack-Rich official declaration, all Nigerian youth organizations have gathered to endorsed him through a representative from National Youth Council of Nigeria (NYCN). For the first time Nigerian youth have spoken with one voice. Honestly, we can't afford to waste this golden opportunity. Jack-Rich is a young energetic and a person with a good character. He had reached a peak to obtained education in one of the best university in the world. The famous Harvard university, had given him the opportunity to acquire in-depth knowledge from renowned professors in all work of life. This spirit of professionalism was a background of his success as an entrepreneur. As an expert in the oil and gas, Nigeria will have a President who can rejuvenate the industry within short possible time and solve the long fuel importation and subsidy brouhaha. And as a philanthropist per excellent, he has done a lot to the communities especially in the northern region. The tilted SARKI RUWAN Hausa was as a result of community service to humanity by providing portable water in various communities in Katsina, kano, bauchi and others.
This article is not about what he has done for humanity but to urge APC Delegates to do the needful and consider the future of this country above personal interest. All eyes is on the delegates to determine the future of our country in the next four years and Nigeria is craving for a strong leader to reconfigure and accomplish.
However, Nigerian youth are made to understand that time to make Nigeria great has come and the pilot needed to take us to greater heights is undoubtedly Tein TS Jack-Rich. He has the capacity. He has the ability. He has the foresight. He had the skills to make impact. He has all what it takes to revive our economy. He has best programs for the masses. He's unbiased and detribalized who is knowledgeable about Nigerian problem and come to proffer solution.
He is someone who understands the pains of the suffering masses which was tantamount to what he passed through in childhood age. Let Love Lead
Abu Maigoro
Deputy Global Coordinator Jack-Rich Sokubo Ambassadors (JSA)
North Central.