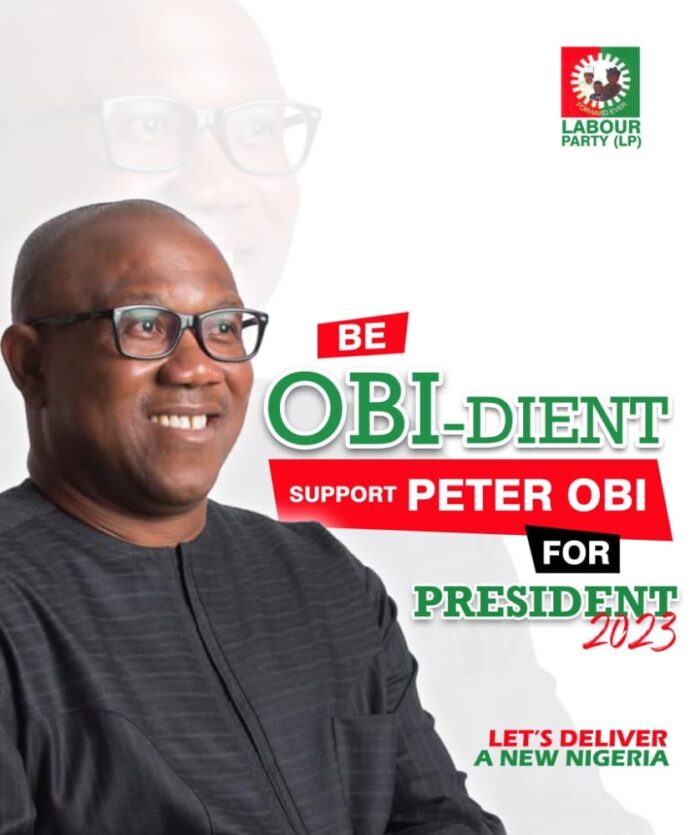 By Tai Emeka Obasi
Has anyone seen where a candidate from a party 'without structure' is being jointly attacked by all other parties in contest, including the incumbent party and supposedly major opposition party? It is happening today in Nigeria. HE Peter Obi and his Labour Party are being attacked 24/7 by paid internet and other media jobbers to diminish his profile. But guess what? The profile rises in multiple folds to each attack made.
They say he can only win on social media yet they spend huge sums in all currencies amounting to billions of Naira, which sources are most times questionable, trying everything from lies to half-baked and or poorly cooked propaganda to stain an otherwise stainless Nigerian, whose only crime is trying to change dear country from the superfluous promises of the past, that landed us in this very regrettable jam, to the damning realities of the present that should start a very practical turnaround.
They concoct the unimaginable from tribal and religious bigotry to fraudulent enrichment – all figments of their wicked imaginations – to slow down a man, who goes around telling Nigerians the problems of Nigeria and proving to them that he is the best deal to solving them. But like in the famous boxing legend, Mohammed Ali's documovie, "The Harder They Come, The Harder They Fall." Have you seen where one who never attacks any opponent, instead insisting on issues, continues to increase his organic support 24/7 despite these joint efforts to dislodge him?
Take this from me – it can only be divine. Yes, the Labour Party Presidential Candidate is a rare breed, but he also came at the right time. He came when God has made it possible for majority of Nigerians to understand the truth when they hear it. He came when Nigerians, particularly the youths, have decided enough is enough. He came when most Nigerians, including students, are very willing to contribute their hard-earned money, not for personal returns, but just for the general future and future of their children.
Take a closer look at the running mate he chose, Senator Datti Baba-Ahmed. Is it just ordinary that this same man can find a replica in this present Nigeria that believes in and shares same ideas about turning around our country? Believe me one more time – it can only be divine. Get your PVC and get ready to take back your country.
WeAreThePeople
WeAreTheStructure
OBIAndDATTIAreComing
LetUsTakeBackOurCountry
Obasi writes for PO Express Media, POEM.