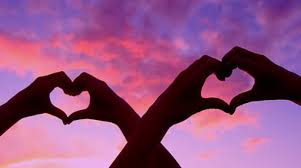 It's Valentine and I want to ask you a question. Should I?
Do You Love Me?
How does this sound to you if you are asked?
Do you feel the urge to answer or to 'shalaye'( Yoruba parlance ; to give explanations) why the question isn't meant for you?
What really is love?
It is literarily an intense feeling of love and affection, from a man to man, woman, or animal.
Permit to go Biblical. According to St. Paul, it says it is patient and long suffering as a summary of the long explanation that it gives for it. God also gave man his ultimate love by giving him his son to die for his sins so that his eternity in bliss can be assured.
Other definitions of love are Agape – the love between God and man; Philio – the love between man and his fellow mortals.
I had 3 former colleagues in my work-place (2 males and a female) and they were cool acquaintances until I popped the question 'Do you love me?'. The female colleague was a friend I do banter with together when we were colleagues at work, she serenades me stuffs about her guy and I also talked about my other escapades, we were friends with no relationship inclinations even though we cruise, banter and flirt. I never asked her out and I didn't intend to. So in the middle of a WhatsApp conversation one day, as a prelude to this article, I popped the question; "Do you love me?". Her reply  reflected the reason for this write-up, the misconception about the word 'Love.'  She began to lecture me on how we met and we are just colleagues, how we are not dating and how I should never have asked that question and all that. She was obviously pissed with my question. She probably thought my question was a kind of stuff to determine if she was either tripping for me or I'm planning something romantic. Her response was aggressive and I understand albeit the mindsets of the word love to mean something romantic.
Another ex colleague from the same workplace, this time a male was asked this question by me in the middle of a chat. I asked "Do you love me?". His response jolted me more as he asked me when did I become gay to have asked him that question. He was like, he doesn't trust me anymore , that he thinks I'm now doing men. Stuff felt ridiculous to me🤦🏼‍♂️.
On to my third colleague, this one had a calm demeanor as that's his nature, need I add that his status updates, his writings and postulations are akin to that of a motivational speaker. So I thought his may be different and I popped the question 'Do you love me.' Omo, I received another shock from my motivational speaker turned friend as he asked me if he's my girlfriend that he would love me. He further told me to ask my girlfriend such question.
These three friends are actually good people and they are still wonderful people but their responses reflected the societal definition of the word 'Love'; We assume and believe that only those in romantic relationships are qualified to love and use the word 'I love you' on each other. It's just a mindset and this needs to change.
Love and loving someone is bigger than just having a romantic inclination with that person, it supersedes a boyfriend/girlfriend spousal relationship, it is deeper than that. It is the affection you have for someone or thing, whether romantic, agape or what have you.
God is love and we are expected to show love and love each other. The Bible did not say Love your spouse as yourself but love your neighbor as yourself. So loving someone or being loved goes beyond just having a romantic tang with the person.
It is pertinent to understand that there is universal love as well as individual love, universal love as it denotes is the love that is shown to all manner of persons, irrespective of their genders and whatnot, it is that passionate affection that has been preached upon and encouraged by all religions and their great teachers, it is that godly practice which if engaged in attracts immense joy and abundant blessings, for whatever you give, you receive in equal measure and more.
Love is one of the most bastardized and abused terms in man's semantic usage. It is the source of heartbreaks among romantic couples and if the high rate of divorce is anything to go by, then it is one of the world's most gargantuan scams. Why do couples who make marital vows before God and Man to be together till death does them part separate at the slightest provocation if indeed love reigned supreme between them? Don't the feelings of the children matter that research has shown develop better with both parents? What about the ugly incidents of celebrities washing their dirty linen in public when their 'love' goes sour? Did love really and truly exist in the first place? We heard the recent case of a Nigerian-American medical doctor based in Texas who shot his nurse wife and then shot himself in the head leaving three distraught children to face life alone. What really could have caused their once shared love to degenerate to beastly hate? We have read about many Nigerian men based in the Diaspora especially in the United States murdering their wives in cold blood? Why did the love once freely shared and flaunted with reckless abandon before the world even on social media grow so cold all of a sudden?
The significance of universal love cannot be overstated, it is that love that is unconditional in its operations, it is given without expecting anything in return. This is quite unlike individual love which is usually given with the expectation of something in return, as in the case of two lovers of the opposite sexes where the truism of their love for each other is most times doubted and put to question when either the man or woman involved are unwilling to make their money or body available for each other, respectively.
Flowing from the above, it is right to conclude that it is a sign of selfishness to argue and believe that the concept of love is only practiced between the two genders, which of course come with benefits derived by both. Universal love as explained earlier is without attachments and without expecting anything in return, it is simply that love shown to a fellow human being, even though it is clearly distinct and should be so, from individual and romantic love, for each operates in its own sphere. There is no doubt indeed that those who practice universal love are doing God's work in the universe and they are the salt of earth.
Love is what makes the world go round and is indeed the greatest gift that God has bequeathed to humanity. Like a flower, it is to be constantly nurtured so that it doesn't wither and die. Love isn't a feeling; it is the product of a conscious decision to accommodate the deficiencies of the next person without expecting anything in return. Life will be chaotic without love and this gift should be highly cherished as it is the fulcrum that makes existence worth living.
Copyright ; Arakunrin Ayoola Faseyi
faseyiayoola@gmail.com.
Additional input by Munir Ishaq Morality