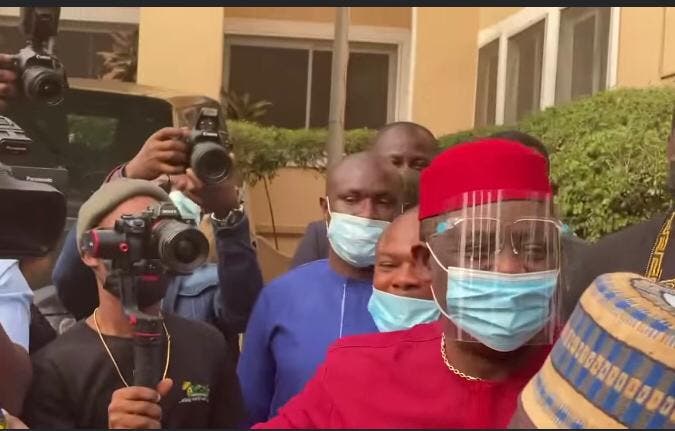 Former Aviation Minister, Chief Femi Fani-Kayode has pledged his  loyalty to the opposition Peoples Democratic Party, PDP,  and further averred that the issues between himself and the party had been ironed out, Njenje Media News reports.
According to the PDP chieftain, it was never an option for him to leave the PDP, a party he called his political family.
The outspoken politician added that previous issues of distrust between himself and the PDP had been laid to rest, affirming that the task of rebuilding the party ahead of the 2023 elections now his primary focus.
He made this known yesterday in his Abuja residence when he hosted members of the PDP National Working Committee, NWC, led by Prince Uche Secondus.
In his words;
"We had a very extensive and fruitful meeting and I want to state here and now that, whatever issues there may have been, have been resolved. We are moving forward as one. I never left the PDP, I am in PDP and I am proud to be here.
"Whatever the case may be, what is happening in the country now, the best thing for us to do is to build bridges across party lines, across regional, ethnic and religious lines. This is the only way we can be glad to have a country we can call our own.
"I'm delighted they have come. This is how it is supposed to be. In any political family, if anybody feels hurt, people are meant to reach out. And this is an example of quality leadership that the national chairman of the PDP and his working committee have provided for our party".
"Had it not been for this quality leadership through the last few years and months, our party would have fallen apart. They have gone all over the country, reaching out to people, keeping us together. They have done a very good job and I'm very proud of them," he said.