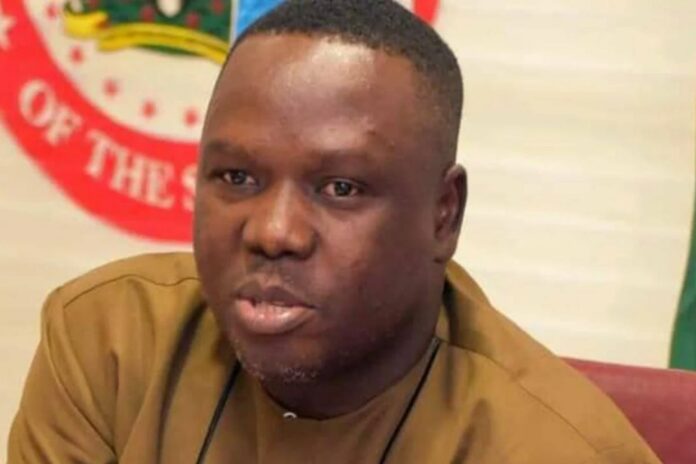 As the 2023 general elections gather momentum, the spokesman for the Atiku Abubakar Presidential Campaign Council, Dr Daniel Bwala has written off what he described as frivolous claims by Kassim Afegbua, a former Commissioner for Information in Edo State.
According to Bwala on Monday, Afegbua lied about his claims that 11 governors of the ruling All Progressives Congress (APC) are working underground for Atiku Abubakar, presidential candidate of the Peoples Democratic Party (PDP).
He said as a spokesperson of the presidential campaign, he would rather not join issues with Afegbua who has no role in the APC campaign activities.
He also took a swipe at Afegbua, describing him as a mercenary hired and paid stipends by the APC for his nuisance value.
Bwala said, "I rather not respond to Afegbua owing to the fact that I consider him quite frankly as a mercenary. A mercenary is someone who is contracted with a stipend to perform specific work".
Speaking further, he said Afegbua was recently in PDP, where he served as a presidential spokesman but today, where is he now? He is not even a spokesman in the APC presidential campaign. He does not have any designated position. They consider him as a mercenary, they use him for his nuisance value".
"So, if I a presidential spokesman react to his claims, I will be condescending to his level. We are not on the same level. I will only react to people like Bayo Onanuga, Dele Alake, and Festus Keyamo. These are known spokesmen, not mercenaries like Kassim Afegbua".
Bwala also stated that he can't even react to Femi Fani-Kayode. Rather the party will find another person in charge of our social media to react to him.