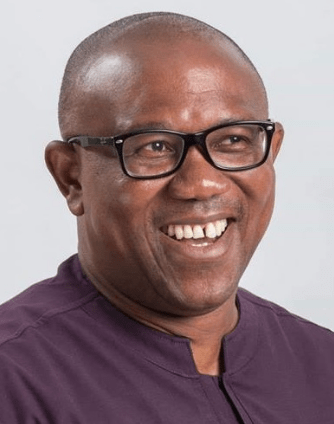 A CALL TO ACTION

The Good Governance Group (GGG) is a group of Nigerian Professionals and Entrepreneurs in various fields of human endeavor, deeply passionate in helping drive the growth, equitable and inclusive development of the country.
The group came into existence in 2001 and has through interventions and policy suggestions, helped drive delivery of governance in Nigeria. GGG was accredited by Independent National Electoral Commission (INEC) as Election Monitors and Observers, and by the Police Service Commission as Monitors for police personnel on electoral duties during the 2003 National Elections. Unfortunately, since 2007, overall governance in Nigeria, except in few instances (Peter Obi, as Governor of Anambra State and Babagana Zulum as Governor of Borno State has gone from bad to worse. Indeed, as at today, the country is in dire straits.
The very bad state of the economy, unimaginable levels of corruption in different levels of governments, and the general insecurity throughout the country, has made life unbearable for most Nigerians, except very few politicians and their business cronies. With crude oil theft now estimated at $3.5 billion dollars, criminal gangs will sooner than later, be richer than the governments, with obvious implications for the economy and the security of the country. All Well-meaning Nigerians, young and old, North and South should now urgently come together to elect a good and honest leader for Nigeria in 2023, that will set the right example for the rest of the country to follow. Without sounding pessimistic, if we don't as a nation vote right in the next national election, we may not have another opportunity to rescue this country.

A CALL TO URGENT ACTION:

Some of us who started the GGG have gone to the great beyond, but some of us who are still lucky to be alive, met recently to discuss the state of the nation and the upcoming general elections. Some non- members of GGG especially young professionals and entrepreneurs were also invited to the meeting. After deliberating for hours, it was agreed that there was an urgent need to alert all Nigerians about the clear and present dangers facing the nation and what needs to be done to overcome them. The three major dangers confronting the country now are: (i) High level of Insecurity of lives and property (ii) Very bad economy (iii) Suffocating levels of corruption.
The identified solution is for all patriotic Nigerians to do all that is within their power to elect as our next President, a good and honest person that can effectively lead the country in the very arduous task of rebuilding the nation. The President Nigeria needs now must be: (a) A decisive, principled and humane person who will tackle the prevailing insecurity head on and also inspire our men and women in uniform to be the best that we know that they can be, ( b) A good manager of people and resources, and who has the capacity to refocus our political economy from sharing of resources to production of goods and value added services (c) A Unifier who will appeal to and inspire both old and young ( especially the very disenchanted EndSars Generation ); Muslims; Christians and Traditionalists; Northerners and Southerners.
Having discussed about the most important qualities needed in the person who should be the next President of Nigeria and having examined the antecedents and experiences of those so far who have indicated interest as presidential aspirants and taking into consideration that the Party Primaries will be over within the next four weeks, the Group unanimously agreed that the best person to be the next elected President of Nigeria, is Mr. PETER OBI, a past Governor of Anambra State.
It should be noted that while our major focus was on good governance, members did not lose sight of the clamour by many Nigerians from all parts of the country – East, West, North and South, – that the next President of Nigeria for the sake of Equity and Justice should come from the South East Zone of Nigeria. Luckily, Mr. Peter Obi, who is our choice because of his good governance attributes is also from South East Nigeria.

In order to actualize our objective of getting Mr. Peter Obi to win his party primaries and the general election, we have set up a mass movement named GOOD GOVERNANCE GROUP (GGG) FOR PETER OBI. This movement will be deriving its membership from all strata and different parts of Nigeria, men and women, young and old, North and South, rich and poor. We will be unfolding our strategies in the coming days.
Our current membership includes partisan and non-partisan politicians in different parties including APC and PDP. Nigerians have been told that one or two persons in PDP and APC can buy up all the delegates. That Peter Obi doesn't share money and is only angling for the position of Vice President. We do not hold brief for Peter Obi, but we are telling all Nigerians to keep hope alive. The old school politicians will be in for a surprise. Members of the Movement in every Local Government in Nigeria will do the "NEEDFUL" for the delegates to ensure a favorable outcome for PETER OBI at his party Primaries.

GOD SAVE AND BLESS NIGERIA!

SIGNED:
FOR: GOOD GOVERNANCE GROUP FOR PETER OBI.
Otunba Dolapo Balogun.
Engr. Ben Akah.
Mr. Godwin Okwute.
Miss Mildred Odimegwu.
Dr. Isuwa Dogo. 3. Madam Laraba Lois Machunga.
Mr. Audu Dankaro. 6. Ms Toyin Eleniyan.
Madam Titilola Shodimu Adepoju. 9. Mr. Peter Bassey.
Dr. Bala Mohammed. 12. Arc. Yahaya Umaru.
4th May, 2022.