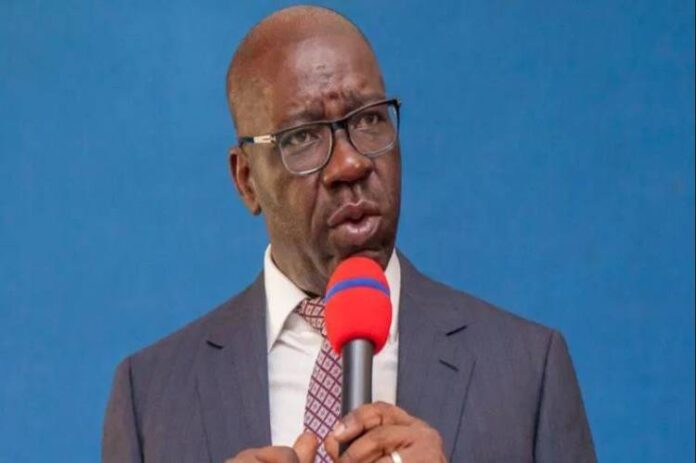 Governor Godwin Obaseki of Edo State has said the second term election that returned him as governor is a wake-up call to all politicians, Njenje Media News reports.
The governor also called for a diversification of the country's economy as 2023 draws nearer.
Obaseki made the call at Edo Transition Committee Stakeholders Engagement on 'Making Edo Great Again' with PDP party leaders in the state.
Describing the September 19, 2020 governorship election as a watershed in the nation's history, Governor Obaseki stressed politicians could no longer afford to take the electorate for granted or renege their campaign promises.
The governor emphasized that when appointments are made to politicians they must ensure all electioneering promises made during campaigns were fulfilled to the electorate as that would be giving the party the moral justification to seek support in 2023.
Governor Obaseki decried the practice where politicians with four to eight years tenure usurp the functions of civil servants which have led to weakness of the bureaucracy required to run government thereby weakening the economy.
He called on political leaders to join him in fixing the system as a critical step to effecting change.