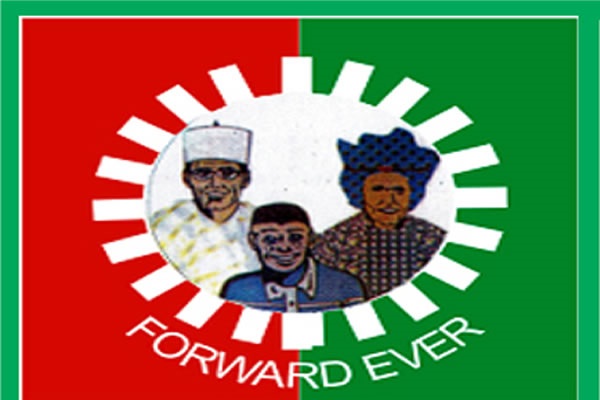 Victorious warriors win first and then go to war while defeated warriors go to war first and seek to win. —Sun Tzu—
Twenty-Two Years ago, I was a Ward Youth Leader in Asata Ward One of Enugu North LGA, Enugu State. I organized Youths at the grassroot level.
In the build up of 2003 elections, I was in the strategy team of my friend who later became a House of Reps member and Senator in Anambra North Senatorial Zone. I have had my little experience when you talk about the meaning of Political Structure.
However, because of the way politics is played in Nigeria, I decided never to be a participator again in our political space.
In fact, I told one of my friends who once encouraged me to contest for elective position – that any day he saw my campaign poster, he should quickly reach my wife and tell her that Village People have finally gotten me!
I disliked Nigerian brand of politics with passion. The terrain is Dirty and too Rough. People snatch ballot boxes, buy votes, hire thugs and do a lot of stuff just because of power!
A lot of political folks are desperate for power and the unfortunate thing is that many of them lack vision, capability and capacity to dispense true leadership. They just want power by all means!
But I began to change my mind when decent people like Mazi Sam Ohuabunwa, FPSN, MON, OFR, informed us that he wanted to contest for the top job. I said to myself, Yes, let's get it done! Mazi Sam Ohuabunwa is everything you know about nobility, credibility and topnotch performance. He's someone I know personally and I can stand for him anytime, anywhere and any year. You know how the PDP Presidential Primaries went. That's a story for another day.
Let me come to the topic of today: "The Fallacy of Political Structure." I believe that the argument that political structure is the beginning and end of victory in politics is not totally sound. I think the conclusion should better be contextual, than definite. The scenario determines a lot.
Now let me explain my position. I will use Peter Obi and Labour Party in Nigeria as a case.
How do you define Political Structure if not Money and People. I arrived at these two: Money and People because of my little experience in politics – I shared with you. You need money to campaign, service the Wards, LGA, State and National activities; depending on the position you are contesting for. You need branding and campaign materials, media publicity, party agents, and so on.
The second point is People. You need people to win election.
My article today is a response to the post by my US based Facebook friend – that Peter Obi should have stayed in PDP because of structure. He believes that Labour Party lacks the capacity to give him victory.
I think this argument is fallacious and one-sided.
From what I have observed in Nigeria's political arena, I believe there are two types of followership. The first is compromised and inorganic Followership. This segment of followership needs deep pocket servicing. It goes for the highest bidder. This type of followership is what we call Ndi Ijebego politicians in Igbo land. Ijebego means You are there already! This set of Ndi Ijebego can tell other people Ijebego too. They are in for the highest bidder. If you doubt this conclusion, ask the Son of the former VP who has gone all out to recover his 76m in Kaduna. He gave 2m each to Ndi Ijebego Delegates. The delegates CHOPPED his money and voted for his opponent!
The second category of followership is the Organic Followers. This set are the people who follow a politician because of the politician, and not because of his deep pocket or any other consideration. They are not bribed to follow; they follow a person out of their volition. They even invest their resources of time, talent and treasure because they believe in the vision of the person they are following.
Peter Obi has organic followership that has covered the gap of People and Money. I am not saying that he won't spend money at a time to ensure organization and administration; he surely will.
Travelling and visiting stakeholders in all the States is huge investing of resources and energy.
I marvelled at his level of energy and commitment to the project.
My position here is that Obi's opponents use the fallacy of overrated Political Structure as a strategy to discourage his Organic Followers.
I believe that Political Structure without the right people is overrated.
People matter. The right people win the game.
Look at this truth: People are volunteering and doing the campaign for Obi – free of charge, when other politicians pay heavily for such campaigns. Obi has said that he won't share free money. He is living this promise.
I watched the short video clip of two young artists in Uyo who created a portrait of Peter Obi. That creative artwork has gone viral. This is organic followership!
I followed the news of the one million march for Obi that happened in major cities nationwide. I saw passionate followership of people. I saw young men and women, I saw people from all walks of life; from diverse cultures, tribes and religions – speaking the same language because the goal is one: The quest For a New Nigeria is the Common Language.
I see that Youths have adopted Peter Obi as their candidate. They are doing creative campaigns for him. People are now getting their PVCS more than ever!
INEC reports that Youths registration in the month of May, 2022 is 4.5m. Google the news. I think this is happening for the first time. This is the real structure!
Yourhs are creatively encouraging people to register and vote for Peter Obi. I watched a short clip that went viral – where Youths organized themselves in a neighborhood in Abuja for online PVC registration. Their sole aim was to get more eligible people to register online for their PVCs. All for Peter Obi! Youths hired canopies, some printed banners, some brought their laptops, some shared data via hotspot, while some others contributed money for data. You see what I mean when I say Organic Followership is the winning strategy. Nothing beats it in a competition!
Labour party is an old party that has presence all over the country. Membership of the party are Civil Servants, Artisans, Professionals, and ordinary Nigerians. This is where you have majority, the party only needs a strong candidate like Peter Obi to activate their strength and this is already happening. What structure is more than this!
An uncomfirmed online update reported that Labour party's website crashed because of traffic within forty-eight hours Obi joined them! They had to rebuild the website to accommodate the pressure!
In the course of my professional life, I studied a lot about strategy. I know what works and the one that won't work. I am a sales and marketing strategist. I have done a lot of work in product positioning and repositioning. Success in life and business is about people, strategy and process. Once these three are in place, you are good to go!
Peter Obi has sold himself to Nigeriians. He is on the right track. The right People are the Structure and Peter Obi got them in large number!
Joining Labour Party is the best decision for Obi as someone who wants to be President. He may have remained in PDP if he wanted to be Vice President.
The man has shown that he is ready to go all the way to bring the New Nigeria we desire. He is going the extra mile. He is following the difficult and necessary path. He has shown that he wants to build from the scratch. This is noble. This shows smart hard work. This is commendable. Only few Nigerian politicians will follow this difficult path. Many Nigerian politicians will prefer a big table that is set with three course meal.
An average Nigerian politician doesn't have time to build a system. Many of them are naturally impatient and always in a hurry!
Peter Obi has caused serious distruption in the political arena! This is the bitter truth.
He has woken the consciousness of many Nigerians.
My friend who is a business leader told me how he turned his house upside down searching for his PVC. He later found it after a thorough searching. He has given up on the system before Obi came on board to bring a breath of fresh air.
I read the news of a Nigeriian Army Personnel Musa Dawa who resigned to join Peter Obi's campaign. This is what I call National Movement! This is Political Distruption! How else do you want to describe Political Structure? Peter Obi is redefining the system for good.
Obi is the most talked about Politician today. He is on the lips of everyone. This is not about tribe, religion or any other parochial sentiment; it is about choosing a leader we can trust.
Vigo Hugo, French Poet and Novelist once said "Nothing is more powerful than an idea whose time has come." Peter Obi is an idea whose time has come! Obi is no longer a candidate of a political party; he has turned to a National Movement! This claim is verifiable.
Obi has shown character. He has told his story believably. No other Nigerian politician has been able to do so like Obi did.
Many Nigerian Politicians usually dodge the press, but Obi is everywhere in the News because he is willing to go to the press anytime. Again, I say: this is verifiable.
The man Obi is clean. It's about character. He has proved this on several occasions. Remember the Ikoyi apartments dollars saga. Obi permitted security operatives access to his house in his absence! He sent his keys while in London and the agents searched his home and found nothing! Which Nigerian Politician can do this? May be a few. Naturally, a lot of them would have hired SANs to stop security agents from entering their apartments. We know Nigerian politicians and their style. Na Today!
In Peter Obi, a New Nigeria is Possible.
I don't usually endorse Nigerian Politicians, but in Peter Obi, my family found our Political Bus Stop.
I will encourage members of our twenty-two online platforms to get their PVCs and vote for Peter Obi.
My writings reache over five hundred thousand people; organic and inorganic. I will sell the candidacy of the Man Peter Obi in my circle. I see this as CSR function.
Come on board. Together, we can achieve a New Nigeria.
Get your PVC.
Watch out for political distruption in 2023!
George O. Emetuche, CES, is a serial Bestselling Author, Accredited Training Consultant and a passionate Nigerian Professional who desires a New Nigeria.