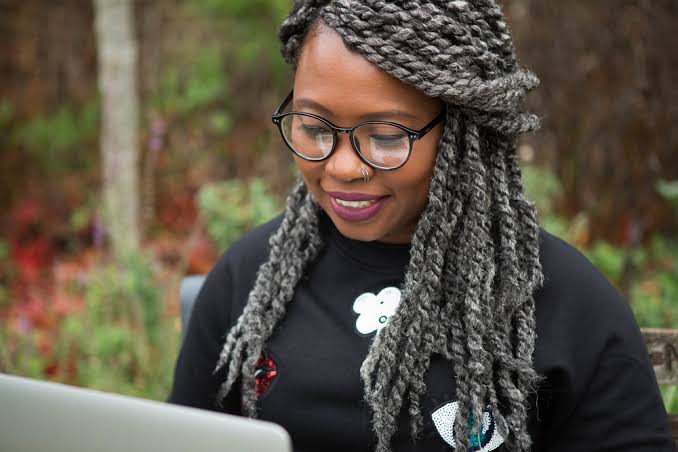 Isioma Daniel, Deborah Samuel and the cost of blasphemy.
By Abu Maigoro
May 22, 2022
I was ignorant of the word "blasphemy" in English language until in 2002 when one Miss Isioma Daniel a Nigerian journalist was declared wanted by Nigerian Muslims over the aspersions cast on the Holy Prophet Muhammad (SAW) in her article published in the cover story of ThisDay newspapers on Saturday November 16, 2002.
Miss Isioma Daniel was trying to counter some section of Muslim ummah in her article over the controversial 'Miss world beauty pageant' slated to take place in Nigeria. But Daniel's words provoked religious riots that left more than 200 dead.
The word blasphemy as according to Wiktionary is an act of irreverence or contempt toward a God or toward something considered sacred; an impious act, utterance, view, etc. And Miss Isioma Daniel must have known the meaning of blasphemy but in different context. Because even when her editor frowned at her, she couldn't apprehend. According to the Guardian of February 17, 2003, her editor phoned and asked her… "How could you have said that about Mohammed? How could you have been so insensitive? She was stupefied! She picked up a copy of the paper and read her article again but she couldn't see what she had penned wrong. She went to her father and told him. The father said he didn't see anything wrong but some Muslim might find it offensive and that worse things have been said about Jesus.
The case of Deborah Samuel came nearly 20 years ago after the unfortunate events of Miss Isioma Daniel that triggered serious havoc in the country. Killing innocent souls and properties destroyed while Isioma Daniel who incites the wahala was already out of the country. The world Muslims reacted in different ways. Zamfara state government issued a fatwa calling for her execution. But Alhaji Lateef Adegbite the Secretary General of the Supreme Council for Islamic Affairs (SCIA) issued a statement on behalf of Nigerian Muslims that the Fatwa calling for the head of isioma Daniel wasn't in line with the Sharia because the journalist was not a Muslim and newspapers had retracted the article and published apologies. Also, Sheikh Saad Al Saleh who spoke on behalf of the Saudi Arabia Kingdom said "they have no right to kill the person expresses regret and apologies as it's considered repentance. But if the person stands by his statement then the matter should be referred to a Sharia court to decide on a punishment, including death.
Where we are today is just a savage nation of religious people but ungodly. Twenty years is enough for SCIA and CAN to educate the adherents of two religion the importance of tolerance and respect for one other and respect for God and rule of law. What have we done to curtail jungle justice, intolerance, hatred, repugnance, and dejection base on religion differences? I find it very difficult to comprehend the reason behind blasphemy. May be Isioma Daniel couldn't have had the opportunity to know the tenets about Islam. Perhaps, she come from a community where civilization is overrated but for Deborah Samuel was fully aware Sokoto is a home of Islam and Muslims can live and die for Prophet Muhammad (SAW). However, it's not all Muslim that can control his emotions when Prophet Muhammad (SAW) is being dejected.
Honestly, religion is too sensitive, no matter what you say people will react base on their perception and assumption but the fact remains…no good Christain will blaspheme and no good Muslim will do jungle justice. Alas the aftermath of Deborah Samuel's killings came with lot of uncertainty, tensions and provocation that lead to another blasphemy in Borno and Bauchi. Even though, Sultan of sokoto and majority of the Muslim scholars condemned jungle justice and caution irate youth against taking law in to their hands. Because Prophet Muhammad SAW had never ask his followers to take law in to their hands and jungle justice is not allowed in Islam. Also CAN have called on Christains to respect other religious doctrine but majority of pastors are like Isioma Daniel who haven't seen anything wrong with her pen. They haven't see anything wrong with Deborah's tongue against Prophet Muhammad (SAW), just like some Imams who haven't seen anything wrong with jungle justice done to Deborah Samuel.
The whole epic was built up on misunderstanding and it has cost us to loss lives and properties. I believe if there was no blasphemy, there won't be killing and ignominy in the name of religion. Unless if we care much about peaceful coexistence but the matter will still persist if we continue arguing. The more we tell ourselves the truth the better for all of us. Nobody has the monopoly of expression. Hate can never subjugate the truth.
Abu Maigoro writes from Abuja and can be reached via abumaigoro@yahoo.com