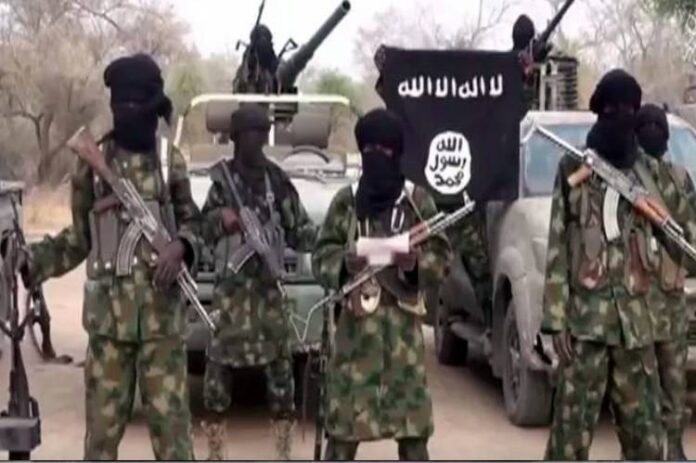 By Charles Ogbu.
No domestic terrorist group is more powerful than the state UNLESS those running the terrorist group and those running the state are one and the same.
Every single crime Nigeria is currently grappling with, be it kidnapping, banditry, terrorism, oil bunkering, Boko Haramism, herdsmen attacks etc all have official complicity.
Know this and know peace! It will save you from endless paralysis of analysis.
Or is it from Charles Ogbu's mouth you want to hear that some senior naval officers supposedly fighting oil bunkering in the Niger Delta region have their own oil bunkering gang?
Boko Haram nko? That one na everlasting ATM for Ogas At The Top which is why the war will never end.
How do you think the so called bandits with names and known camps plus an identifiable spokesman, Sheik Gumi have been operating and receiving BILLIONS in ransom payment even from the govt without the security agencies doing the needful??
How do you think terrorists were able to invade the Defence Academy, Kaduna, specifically go into the exact apartments of their targets, 'waste' some and went away with one unchallenged???? Has the Commandant of the Defence Academy been sacked or at least redeployed for failing in his primary duty of protecting the Academy?? Has he??
Wait first, have you ever wondered why Kaduna, a state that has the Nigerian Defence Academy, Nigerian Army Depot, Military Police Cantonment, Armed Forces Command & Staff College, Air Force base and a host of other military facilities is now a safe haven for terrorists who most times ride on a long motorcycle convoy to sack villages, abduct men, women and children, kll and main and now have the unthinkable audacity to attack a military installation and kll and kidnap officers right there in the place where they are supposed to feel safest?????????
You sef, check am nah!
If it took the very brave former naval intelligence Chief and professor of Global Security Studies, Kunle Olawunmi appearing on Channels TV for you to know that your own security operatives and the terrorists they are fighting all share the same Oga-On-Top, then you really haven't been paying attention.
I've said this before in 2019 and it bears repeating now, it is difficult to win a war on terror when the Military fighting the terrorists and the terrorists they are fighting share the same Commander In Chief.
Truth is, that country is currently in Golgotha. Literally. The bigger tragedy is, some Nigerians are still living in denial.